Revamping the Blog
23 Nov 2018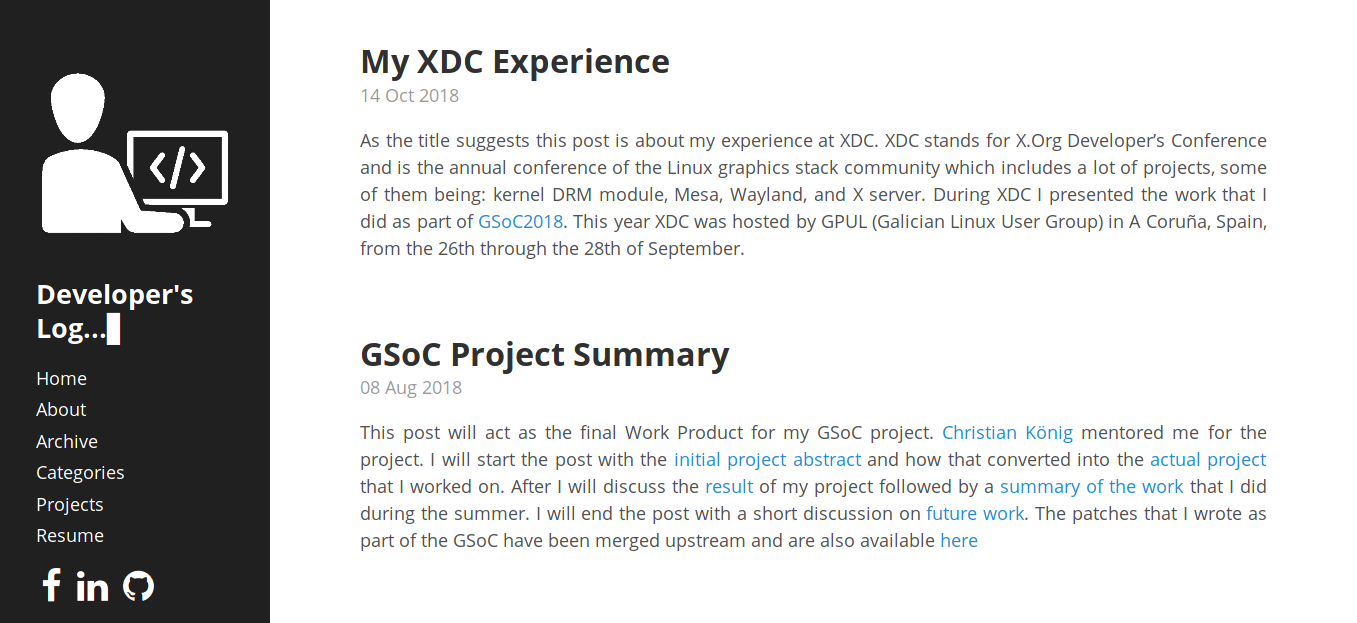 The Theme Change
From the starting of my blog, I have been using the Hyde theme. But recently I have felt that the sidebar was not doing any good to the reading experience of the blog and hence decided to change to a theme without sidebar.
I went through a lot of themes listed in Jekyll Themes and finally ended up selecting Lanyon which can appropriately be called the cousin of my current theme :P. I guess we can say that I have an affinity to poole which is the parent framework for both the themes.
The old scars of disqus comments
This thing has hurt me a lot recently. I started my blog on my university domain and hence disqus was set with the my university domain. When I shifted to github pages I still maintained a copy of the site at the university domain and kept updating it after every post initially. But after one point I stopped updating it all together.
But the problem surfaced when some comments were posted on some of my posts. The comments didn't appear on my github domain but only on my university domain.
The new disqus mishap
After a lot of futile attempts to fix the problem, I decided to start anew with a new disqus site. I exported all my comments from my old disqus site and deleted it. Then I setup the new disqus and began importing the comments only to realize that disqus doesn't allow import exported disqus comments. And after a few more futile attempts I gave up the idea of importing my old comments.
I apologize to all the user who took the time to comment on my blog posts. I have not completely given up on the problem as there is still some chance of fixing it. And I will try further in the future. Please let me know if you have any suggestions for my condition.